Friendly & supportive environment for people seeking fertility advice.
Friendly & supportive environment for people seeking fertility advice.
Friendly & supportive environment for people seeking fertility advice.
Friendly & supportive environment for people seeking fertility advice.
Do you require a Semen Analysis?
Please use the link below to access our online booking system
Are you struggling to meet the BMI criteria for NHS fertility treatment?
Unable to access fertility treatment on the NHS due to a raised BMI?
Did you know that the Wales Fertility Institute you can get access to a fully funded, highly effective, sustainable weight loss course tailored to fertility patients.
You can learn how to lose weight and successfully maintain this weight loss.
If is designed to get you in the best possible position for fertility treatment..
You will learn:
What is best to eat and new eating habits
How to set goals and maintain focus until you have the result you want
What you do and think in order to keep the weight off
How to stay fuller for longer
How to eliminate cravings
This course will be taught by nutritional therapist Karen Mannion who is a weight loss and hormone expert. Karen focuses on helping women achieve optimal hormone health so that women enhance a zest for life.
To take part please email admin.wfi@wales.nhs.uk
Are you having treatment at Wales Fertility Institute?
Wales Fertility Institute offers a full range of assisted reproduction treatments and the highest standard of care.
Our highly qualified team of consultants, embryologists, nurses, laboratory, administration and counselling staff offer a friendly and supportive environment to patients seeking fertility advice and treatment to help them reach their goal of becoming a family.
We understand how many patients have waited for quite some time to be able to access our services. Some patients have been through the secondary care [gynaecology or urology] services prior to being referred into WFI and it may seem that it has taken a lengthy period to obtain referral to our specialised services. Our current waiting time for an initial consultation is approximately 6-8 weeks from the date of receipt of your referral. If we are able to accept your referral ie. you are able to be considered for assisted reproduction treatment based on the commissioners eligibility criteria [CP38 www.whssc.wales.nhs.uk] then your name[s] will be placed on our initial consultation waiting list.
It is important that you inform us immediately of any change in your circumstances including personal details i.e. name, address etc., changes to your relationship status or changes to your clinical requirements. Unfortunately if we are not informed of any changes and this comes to light at consultation, this may have the potential to affect your eligibility for consideration of treatment or could impact on your treatment waiting time.
Once you are offered an appointment to be seen you will then begin the access to treatment pathway – there is no real further wait for treatment from this point and once all relevant or required investigations have been completed [for example, ultrasound scan, semen analysis and blood screening investigations] we will aim to start your treatment within 3-6 weeks.
We understand that the wait for treatment can be a difficult time for patients and once you have been referred into our service and accepted for consideration of treatment you will be able to access the services of our counselling team to help guide you through the process.
Further information regarding support available to patients can be found under the counselling pages.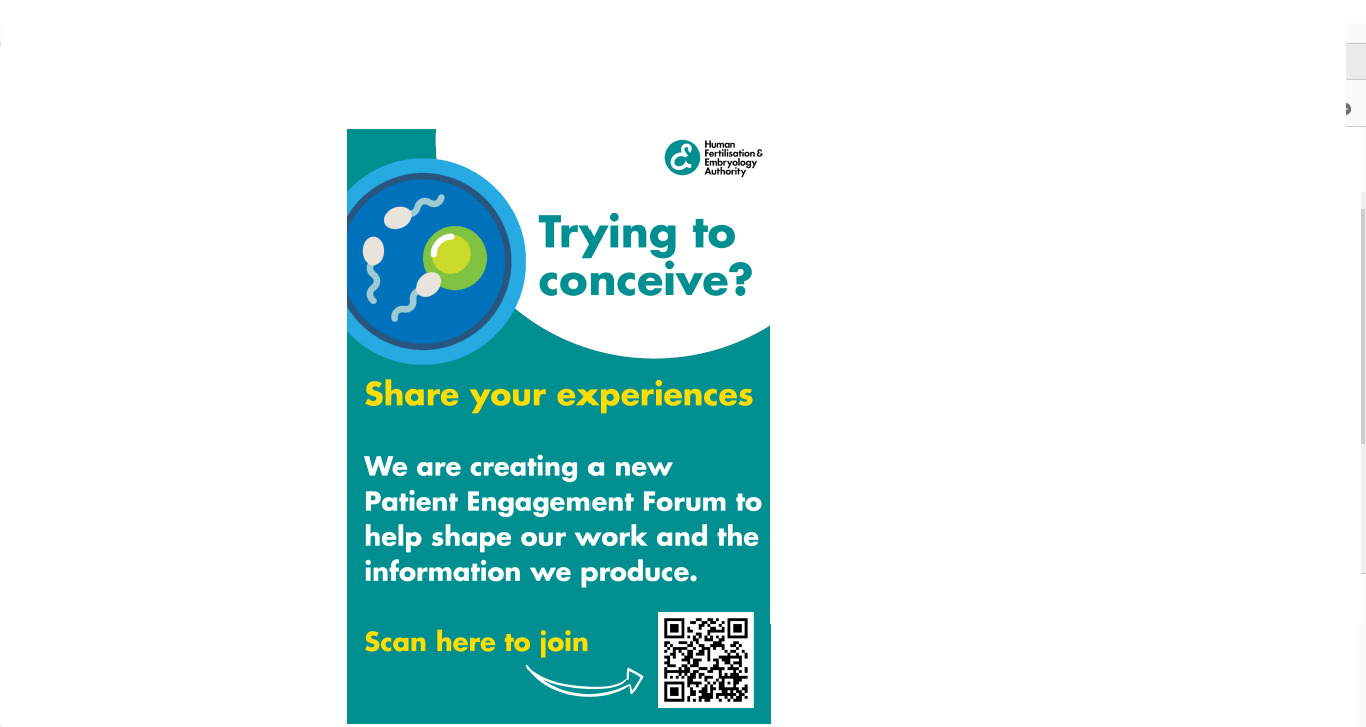 Read more